Galeco STAL System
Gutter? It's not a piece of steel, it's the safety of your home
When building a house, you think not only about children, but also about grandchildren. That is why we have designed gutters that will provide you with comfort and a smile for many years.
Modern shape of the gutter
That protects against water overflow even in case of heavy raindrops.
Gutters and fall pipes are protected by foil
Against scratching during transport.
against scratching during transport.
Thanks to the application of 4 protective layers that prevent against weather conditions
Steel gutter is deeper than others
Offered by competition, and guarantees higher efficiency in water drainage.
The first on the market, a multi-purpose adjusted corner
That shortens the time and cost of the gutter system installation to the maximum.
The system convenient assembly
First, support brackets are assembled and then, upon installation of gutter, flashing aprons assembly of gutters is provided.
External corner with adjustable angle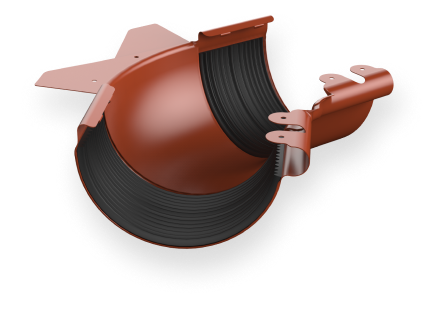 Galeco was the first company to launch an external corner 135 mm with adjustable angle of 100° -165°
Inserting the adjustable half into the base half by 15° makes the entire corner to expand by 15° respectively.
Galeco STAL System components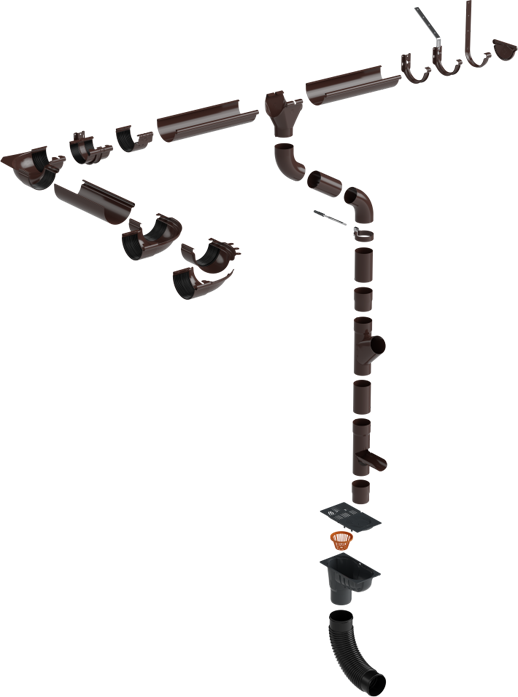 Downpipe elements:
elbow 60°
pipe
metal pipe bracket for pegged screw
socket
universal branch
water trap
universal gully
PE elastic elbow
Gutter elements:
universal seal endcap
metal rafter bracket
clamp gutter joiner
gutter joiner with bracket
metal support bracket
gutter
outlet
glued gutter joiner
external seal corner 90°
internal seal corner 90°
external seal corner 135°
internal seal corner 135°
external corner adjustable 100°-165°
In the interest of the highest quality of the products, each element of the Galeco STAL system has four protective layers.
Steel sheet of thickness 0.6 mm, being the core of the gutter, is galvanized and then passivated and primer for better protection. Then the organic top coating is applied.