Galeco LUXOCYNK System
The most economical choice in the Galeco offer
This product, based on the steel system solutions, is manufactured from high-quality galvanised steel coated with protective organic and chromium layer forming solid, reliable, and dense coating that prevents steel against corrosion.

Modern shape of the gutter
That protects against water overflow even in case of heavy raindrops.

Decreased operational costs of the system
Due to the application of sealing corners made of coated steel.

Attractive price
LUXOCYNK system is made of the most durable material in this price class.
Steel gutter is deeper than others
Offered by competition, and guarantees higher efficiency in water drainage.

The first on the market, a multi-purpose adjusted corner
That shortens the time and cost of the gutter system installation to the maximum.

Better galvanized
The system is characterized by higher durability by using transparent organic coating.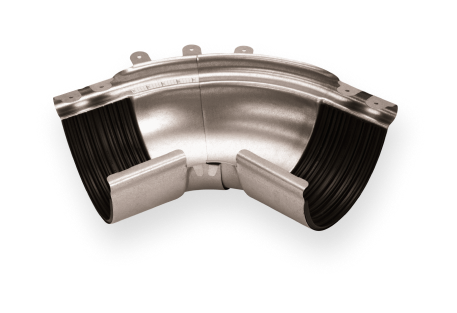 Galeco LUXOCYNK is a system based on assumptions related to Galeco STAL, but it is far more economical. I advise to use LUXOCYNK system, as I am sure satisfaction on selection of this product will be brought to my Clients on a long-term basis. What is more, this system is easy-mounted with its innovative components significantly shortening installation time that is of a vast importance for contractors. My opinion is expressed on the basis of multi-year experience on the market.
I recommend application of Galeco LUXOCYNK to those who may afford the system made of plastic and who are keen on maintaining the advantages of steel system. LUXOCYNK gutter system is available for quite a short time but it managed to take plenty of my Clients to itself.
Galeco LUXOCYNK System components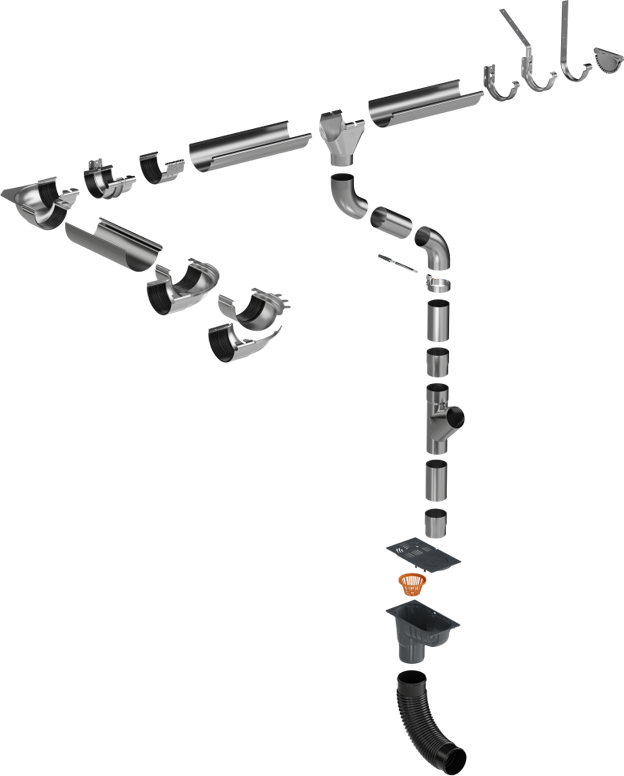 Downpipe elements:
elbow 60°
pipe
metal pipe bracket for pegged screw
socket
universal branch
water trap
universal gully
PE elastic elbow
Gutter elements:
universal seal endcap
metal rafter bracket
clamp gutter joiner
gutter joiner with bracket
metal support bracket
gutter
outlet
glued gutter joiner
external seal corner 90°
external seal corner 90°*
external seal corner 135°*
external corner adjustable 100°-165°
Exceptional protection of your home
Galeco LUXOCYNK, apart from the traditional zinc coating, is covered with a polymer coat and chrome, which forms a permanent, solid compact coating, protecting the steel against corrosion.