Galeco STAL2 is a gutter system featuring square profiles of a gutter and rainwater pipe cross sections. The new Galeco square gutter provides an opportunity to obtain a modern and aesthetic appearance of any house with eaves.
It is possible due to the application of a gutter cover mounted with support brackets and covering up front part of the gutter, thus providing a finishing touch of a smooth eaves exterior.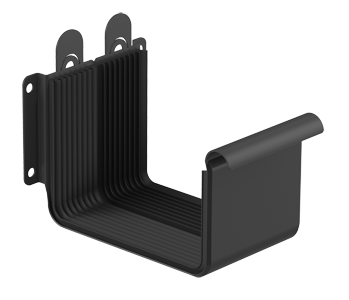 Support gutter joiner
Support (dilatation) gutter joiner is an innovative Galeco solution allowing the tight joining of a square profile gutter. The use of seals makes it possible to maintain dilatation between the mating gutters while ensuring 100% water tightness of the system.
Thanks to the use of mounting strips, the gutter is inserted into the connector on a lever, which guarantees tight adhesion to the bottom of the connector.
The new Galeco connector may be also used as a front-mounting support bracket thanks to its reinforced steel construction and mounting holes.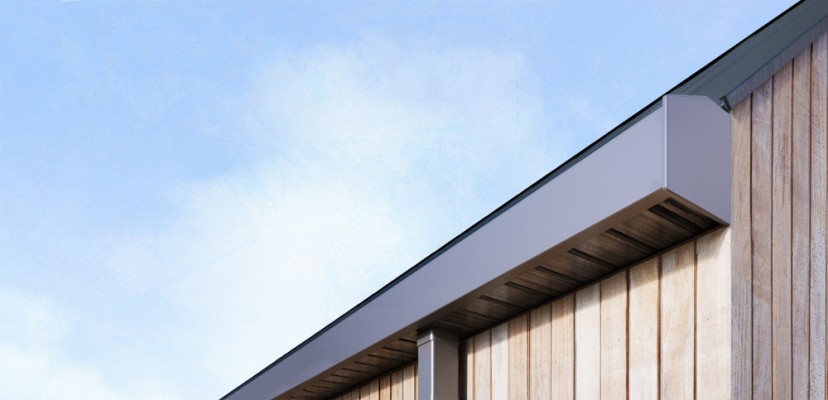 Dedicated Soffit Bezel
A specially designed front mounted bracket is equipped with hooks at the bottom, used to facilitate snapping the soffit bezel in it. The bezel can be removed at any time to perform maintenance work.
Furthermore, the lower part of the bezel has been contoured to fit the shape of J strip, available in the Galeco NOVA soffit system, thus providing a very easy way of sliding a soffit panel and adding an aesthetic touch to the eaves.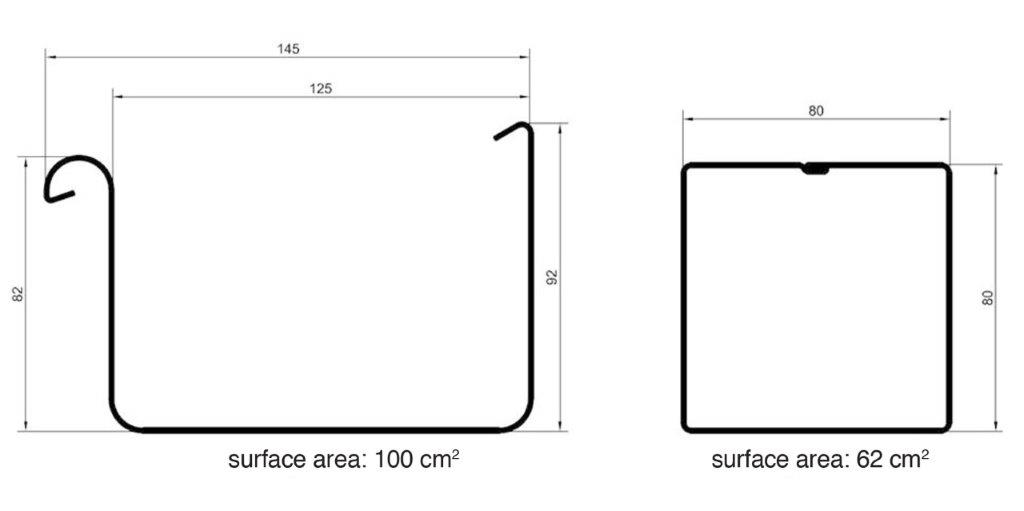 Available Sizes
Galeco STAL2 125/80x80 gutter system is designated for use in single-family houses, apartment buildings and small industrial facilities. Due to its square profile, the gutter is much more efficient than the competitive 125 mm round gutters. The square gutter has been designed for modern solutions perfectly matching the body of the building.
Efficiency table
Gutter type / Pipe diameter
Positions of the downpipe
125 / 80x80

90 m2

180 m2
Colour scheme
Depending on the roofing or façade appearances we are offering three colour versions of square gutter system. It is possible to paint the bezel in any RAL colour per request.
Gutter type / pipe diameter
Colour RAL
Gutter colour
120/80x80
A Graphite (~ RAL 7015)
Graphite

 

B Black (~ RAL 9005)
Black